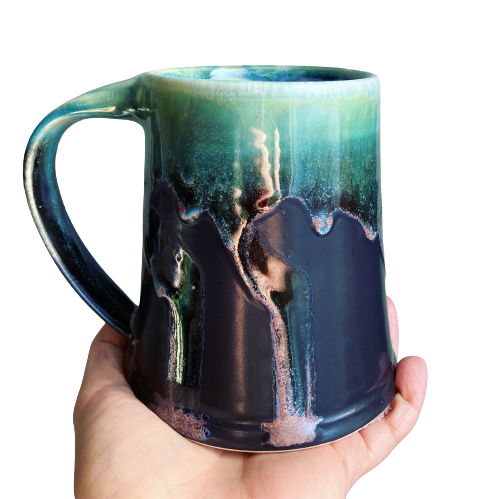 Can I put your mugs in the microwave?
Absolutely! All my pieces are microwave, dishwasher and oven safe.



Do you take custom orders?
I am not currently taking custom orders for individual pieces at this time. Having a busy production studio there is usually just no room!


Do you offer your work wholesale?
Yes. I love seeing my work in new and beautiful spaces. If you are interested in a wholesale order please email
fourelevenpottery@gmail.com
for my price list and timing.
Are your glazes lead free?
Great care is taken by me to ensure all of my glazes are 100 percent food safe. I
also make certain there is a good glaze fit to the clay to ensure there is no interior crazing, the glaze is durable and not porous and that my pots are fired propery and vitrified.